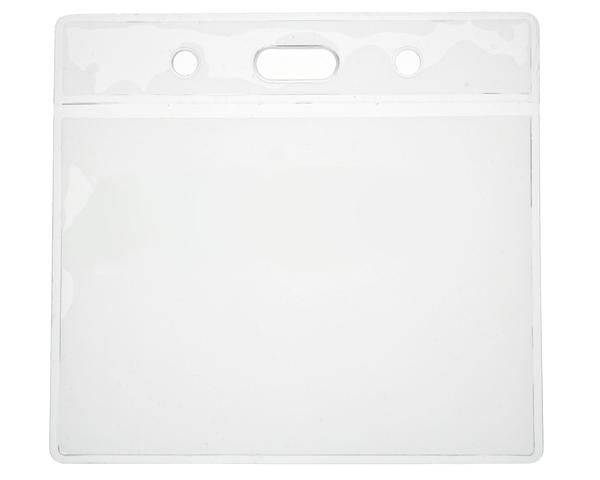 Flexible Clear Holder
Our Clear Vinyl ID Card Holder is ideal for displaying ID cards and visitor passes. Available in landscape and portrait orientations, this holder is pre-punched to attach easily to lanyards, clips and badge reels
Available in landscape & portrait orientation
Landscape: Insert size: 92mm (W) x 62mm (H) / Outer size: 96mm (W) x 87mm (H)
No minimum Order
50p each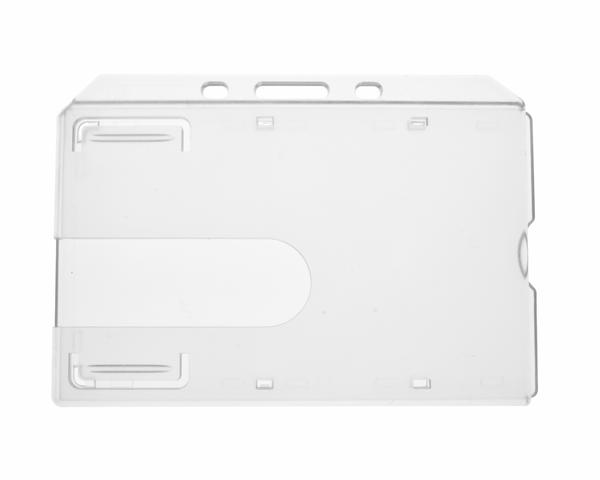 Rigid Clear Badgeholder
Our Clear enclosed ID Card Holder is great for displaying ID cards securely. The restraining clip prevents cards from slipping out and the thumb slot enables easy removal when needed. It also comes with a slot for simple attachment to lanyards, clips and card reels.
Available in landscape and portrait orientation
Landscape: Insert size: 86mm (W) x 54mm (H) / Outer size: 90mm (W) x 62mm (H)
No Minimum Order
99p Each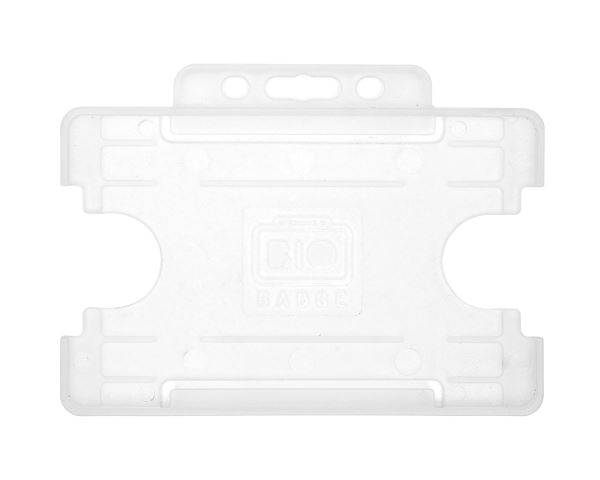 Rigid Clear Open Faced Badgeholder
Landscape measured: Insert size: 85mm (W) x 54mm (H) / Outer size: 89mm (W) x 64mm (H)
No Minimum Order
99p Each
Flexible Clear Holders with Coloured Tops
Our Vinyl Coloured Top Card Holders are perfect for clearly displaying 91 x 65mm inserts. Made of durable vinyl material, these holders protect cards against scratching, oils and debris while the pre-punched slot hole easily attaches to lanyards, clips and badge reels
Available in 5 colours
Measured: Insert size: 91mm (W) x 65mm (H) / Outer size: 96mm (W) x 88mm (H)
No Minimum Order
50p each
Open Faced Coloured Rigid Badge Holders
Our Open-Faced ID Card Holders in landscape orientation comes in a range of colours, allowing you to clearly display CR80 credit-card sized cards. Its rigid design prevents cards from bending or cracking and has a slot to conveniently attach to ID clips, lanyards or badge reels.
Landscape orientation
10+ colours available
Measured: insert size: 85mm (W) x 53mm (H) / outer size: 89mm (W) x 64mm (H)
No Minimum Order
99p Each